Brenda Straker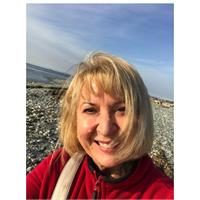 STOTT Certified Instructor; BCRPA Personal Trainer & Third Age Instructor.
Brenda has many years of experience in the fitness industry both as a Group Fitness Leader and Personal Trainer and is BCRPA Third Age certified. Her passion for health and wellness caused her to pursue a career in teaching Pilates. She received her training and certification through STOTT Pilates®, Vancouver, in Mat, Reformer, Cadillac, Chair and Barrels. Brenda has also completed the Advanced Education Certificate Course in Pilates for Injuries and Pathologies through BASI Pilates®.
When she is not teaching, Brenda enjoys spending time with her family and her very active granddaughters. "As the years go by, I have personally realized the benefits of a physically active lifestyle; let me help you reap the same rewards and benefits".
"You are never too old to become younger" – Mae West
Brenda Straker instructs the following: