Anne Johnson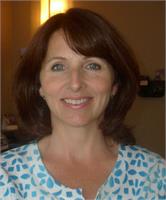 STOTT Pilates Systems Comprehensive Certified Instructor
I am a STOTT certified Pilates Instructor, BCRPA Certified Supervisor of Fitness Leaders, Certified Trigger Point Bodyworker BASI Pilates Injury and Pathologies Certification, Certified Yoga Instructor.
I have been actively studying health and fitness for more than 25 years and teaching Pilates for 16 years.
I have drawn from my knowledge of anatomy, movement and fitness skills to provide Pilates programs to suit any age or level of ability. I also teach a diverse clientele ranging from athletes (runners, tennis players, golfers, equestrians, soccer players etc) to clients who have post rehab injuries, physical limitations or movement dysfunctions.
My passion for Pilates is demonstrated though an encouraging teaching style, a keen eye for movement and attention to detail. These qualities help my clients improve their body awareness and alignment and get better and stronger! I am dedicated to personalizing Pilates programs to help each client reach their full potential in the studio and carry those skills over to everyday activities and sports.
"Take care of your body. It's the only place you have to live in." - Jim Rohn
Anne Johnson instructs the following: