Linda Mallard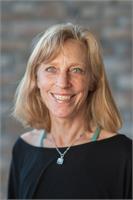 Owner of TWC Pilates & Health; STOTT Certified; BCRPA Certified Trainer of Fitness Leaders; Certified Trigger Point Bodyworker; Physical Education, UBC; BASI Pilates Injury & Pathologies Certificate; CMA; MELT Instructor
For something to captivate me for almost 50 years, it must be interesting. To me, the human body is fascinating, and how the mind and body work as an integral whole, intriguing.
At the age of 12, I began teaching gymnastics. I continued throughout school and my university years teaching all levels of gymnastics. What interested me most was the art of teaching another such that they became empowered, excited and fascinated with what their body could do. Whether it was a preschool aged child, a competitive athlete, a special needs teenager or someone just curious, I fell in love with what movement brought to the lives of anyone with whom I worked.
I entered the fitness realm in the 80's where I worked in corporate health, facility management, teacher training and personal training. I loved working with all levels of ability from rehabilitation to athletes and everything in between. It was simply the joy of moving. Looking at a body and finding ways to help the body move better, feel better.
Today I am most passionate about guiding clients to live their best life. Whether it is rehabilitating from an injury or pain, maintaining their sport or activity, staying active throughout the aging process or reducing experiences of stress and anxiety, I am here to guide, coach and support each and every client to have the health and strength to do whatever they choose in their life.
A life long student, I continually take courses, study and research on a daily basis. I am dedicated to my own Pilates practice and am a student of the work with BASI Pilates.
My vision with the Tsawwassen Wellness Centre was to create a community of support, friendship and fun. And together with my team we have done just that. Small group classes gives you the attention you need to see results, the intimacy to get to know your classmates and a beautiful environment to enjoy right in Tsawwassen Springs.
Linda Mallard instructs the following: